"What's my customer number?" and "What's my member number" are questions PAN customer service representatives are asked nearly every day. Your customer number and member number are the same. Please refer to your specific number as your "customer number."
Your customer number can be found on the following areas.
Notary Notes
If you have a back issue of Notary Notes, look for the number listed directly above your name in the address section of the back page. That number is your specific customer number.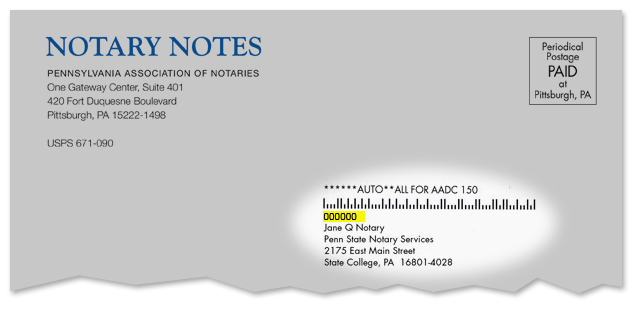 Reappointment Reminder Postcards
Have you received one of PAN's Reappointment postcards lately? Your customer number is located above your name in the address section of the postcard.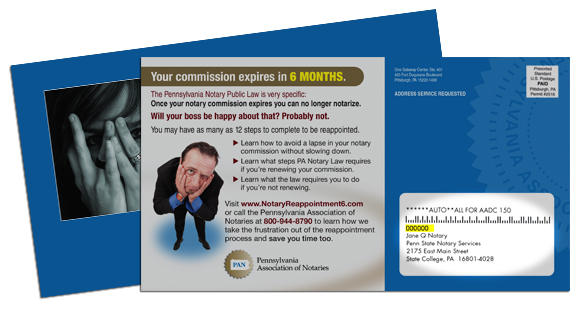 Welcome E-mail
When you joined PAN, you received a Welcome E-mail/letter with a membership card. This membership card, which includes your name, membership expiration date and your PAN customer number, can be quickly and easily reprinted from the Member Portal. Print your membership card and tape it to your desk for use as a handy reference when calling or E-mailing PAN.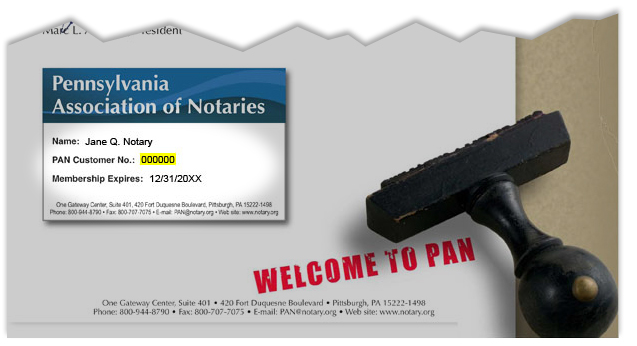 Of course, you can always give one of our friendly customer service representatives a quick call at 800-944-8790 for further assistance.